Regular price
$25.00
Sale price
$21.95
Unit price
per
Save 12%
Sold out
Free Shipping $30+

Delivered in 3-5 Days

60day Free Returns
Mat Features

Assembly/disassembly illustrations
Killer exploded diagram
Color-coded lubing spots
2x thicker than legacy mats
Oil and solvent resistant? Hell yeah! 
Materials

6mm natural rubber with waterproof and oil resistant neoprene top layer
View full details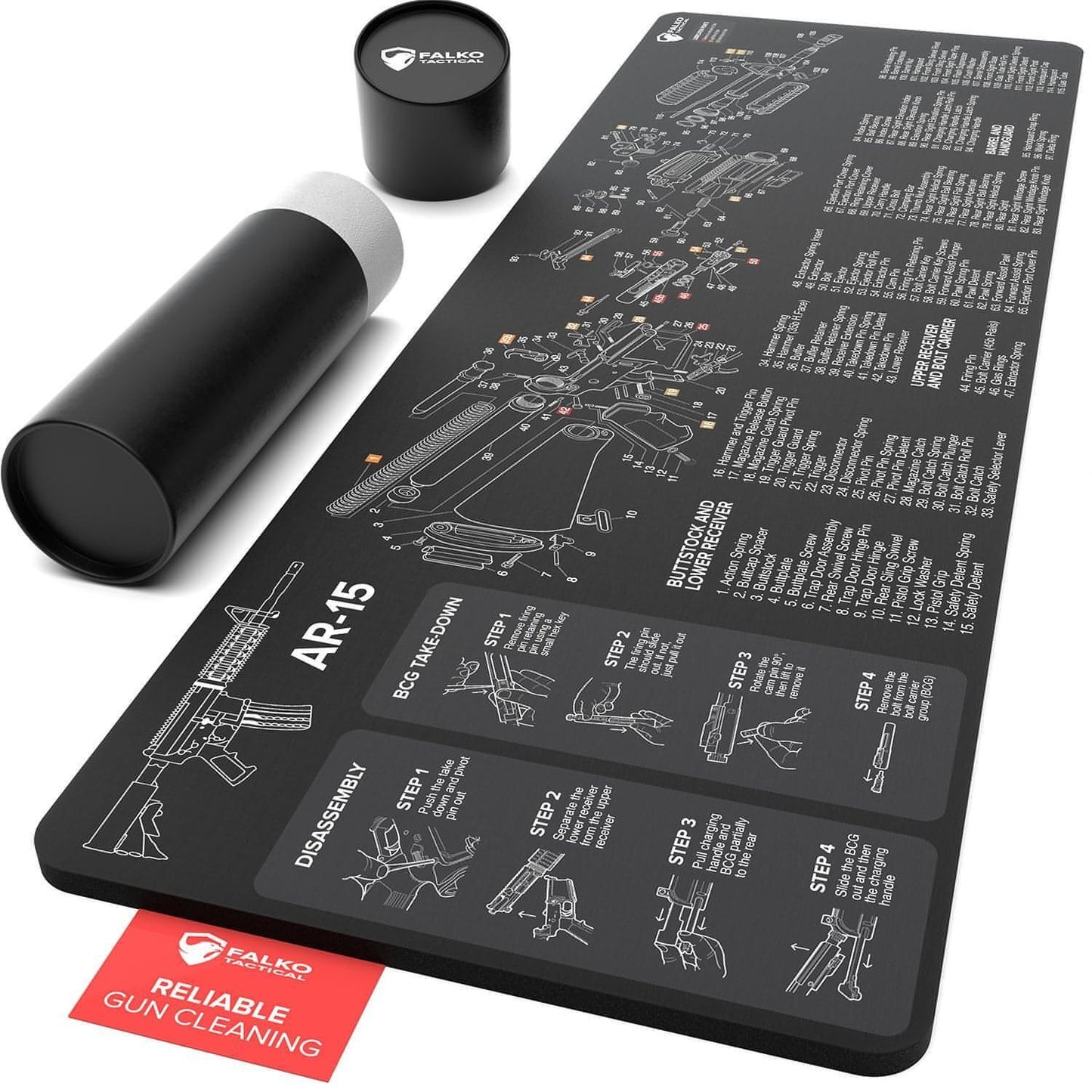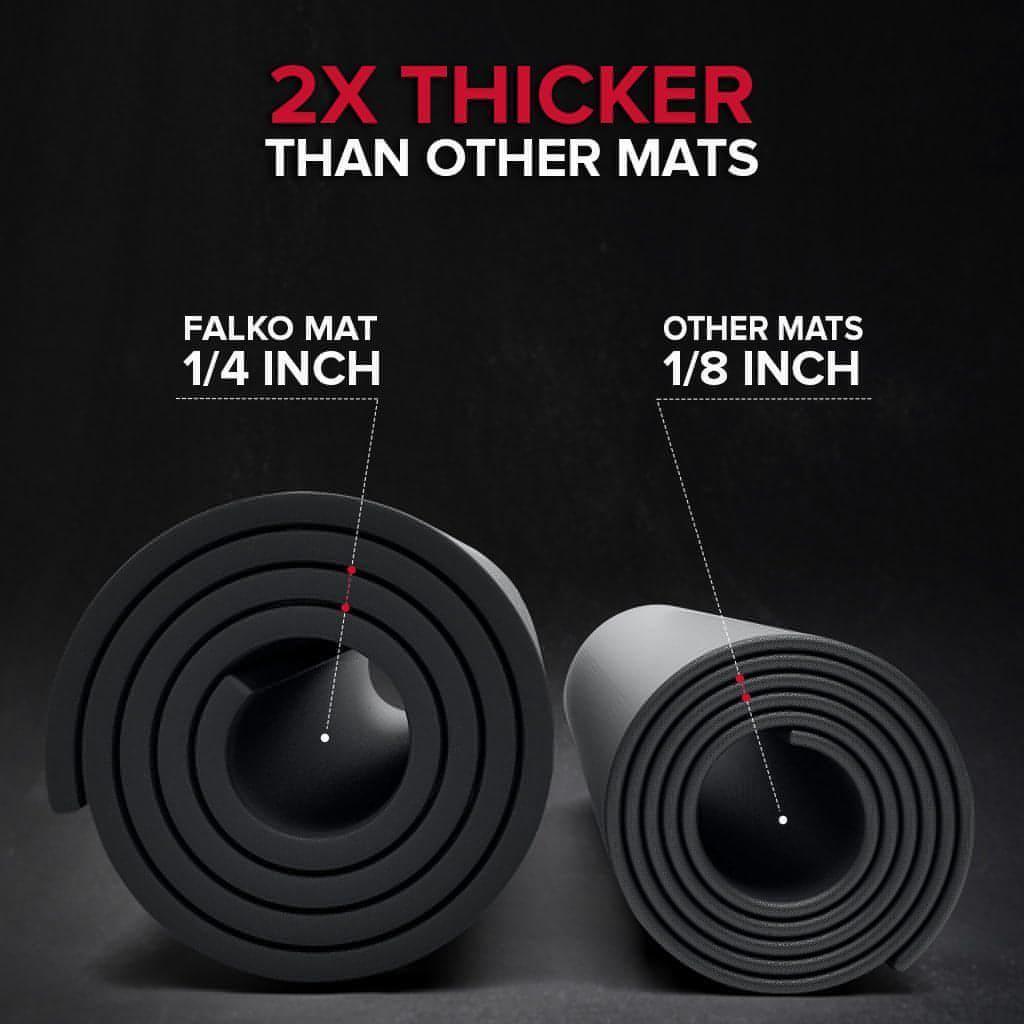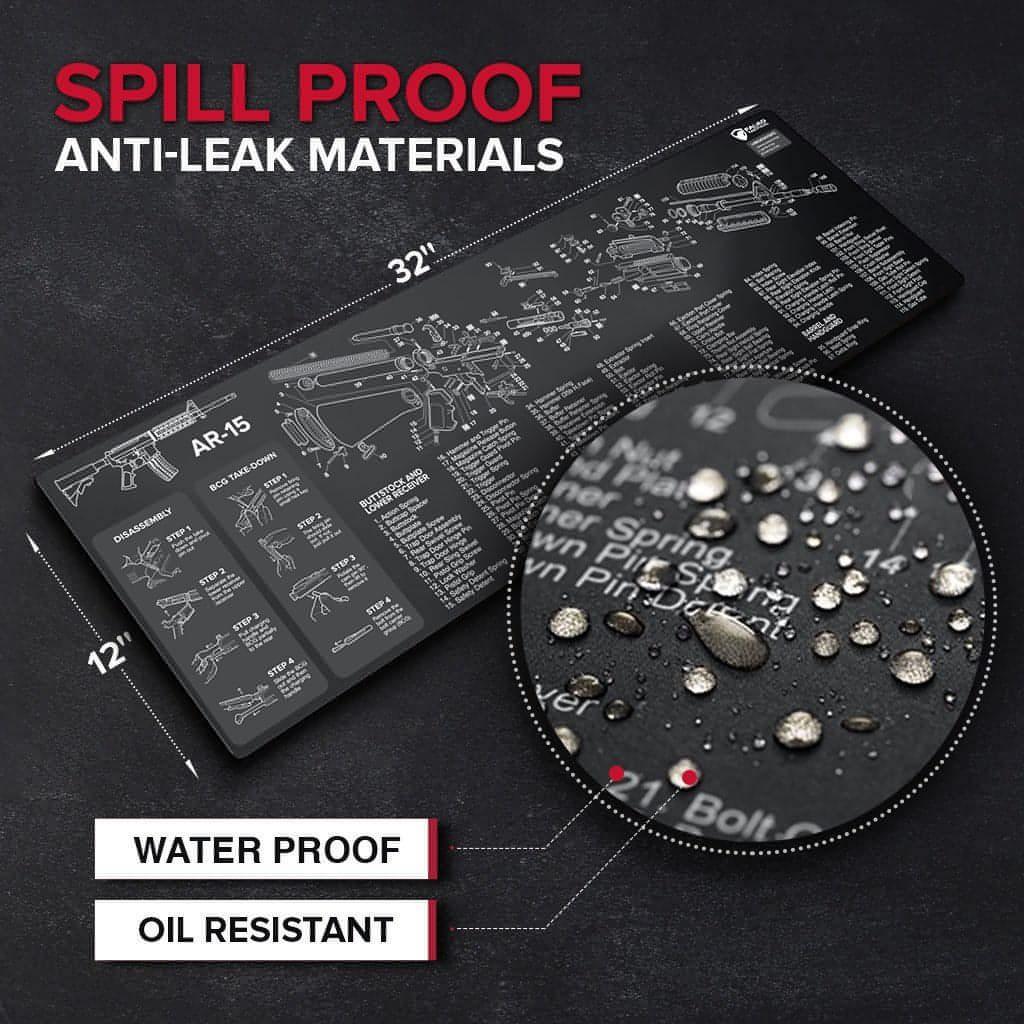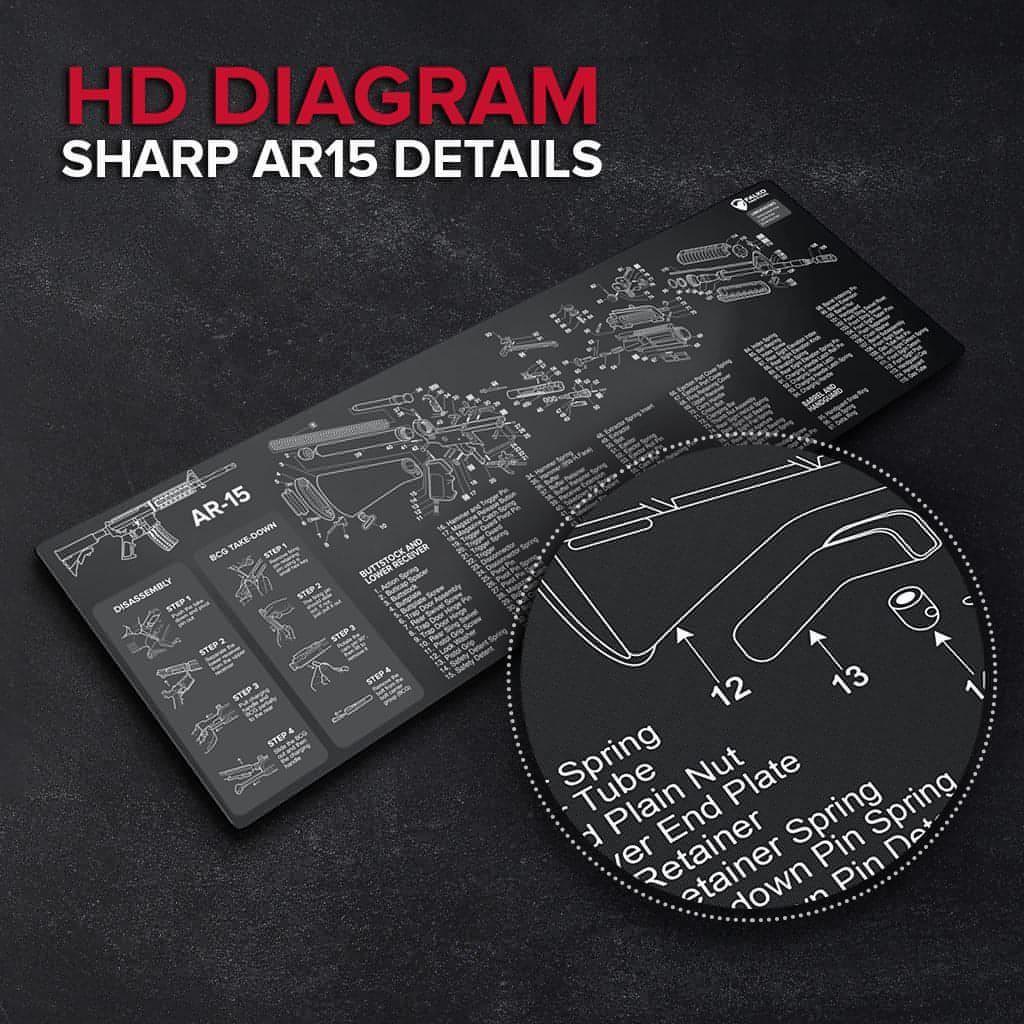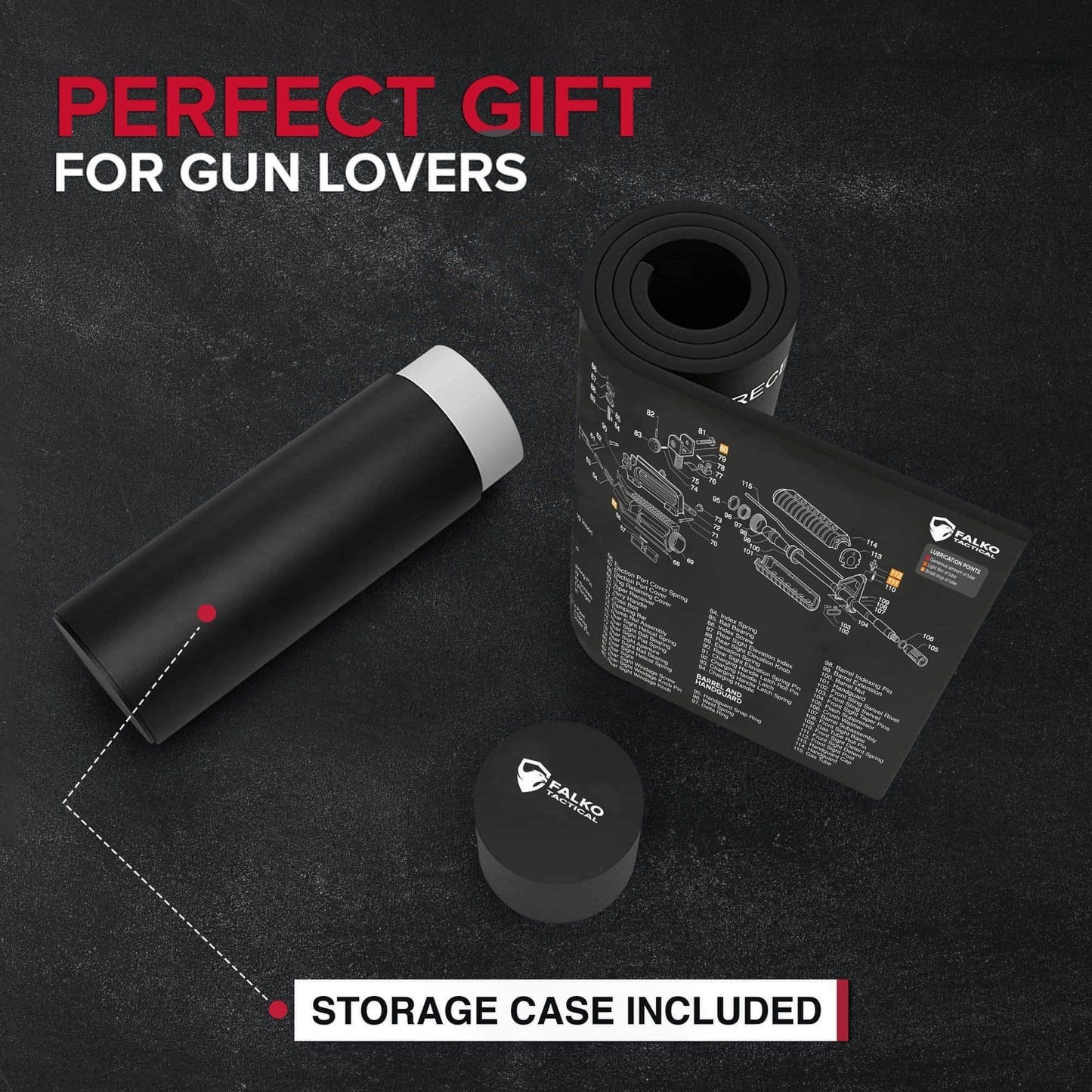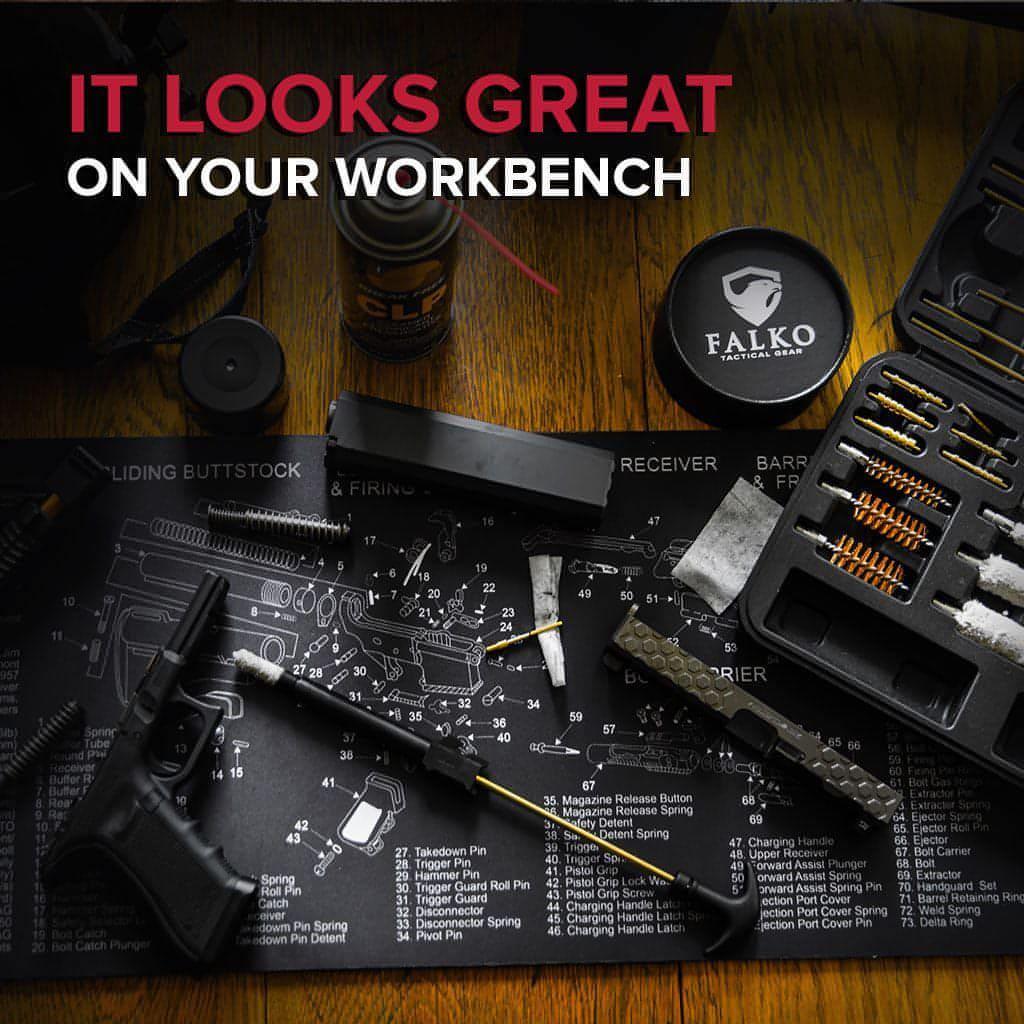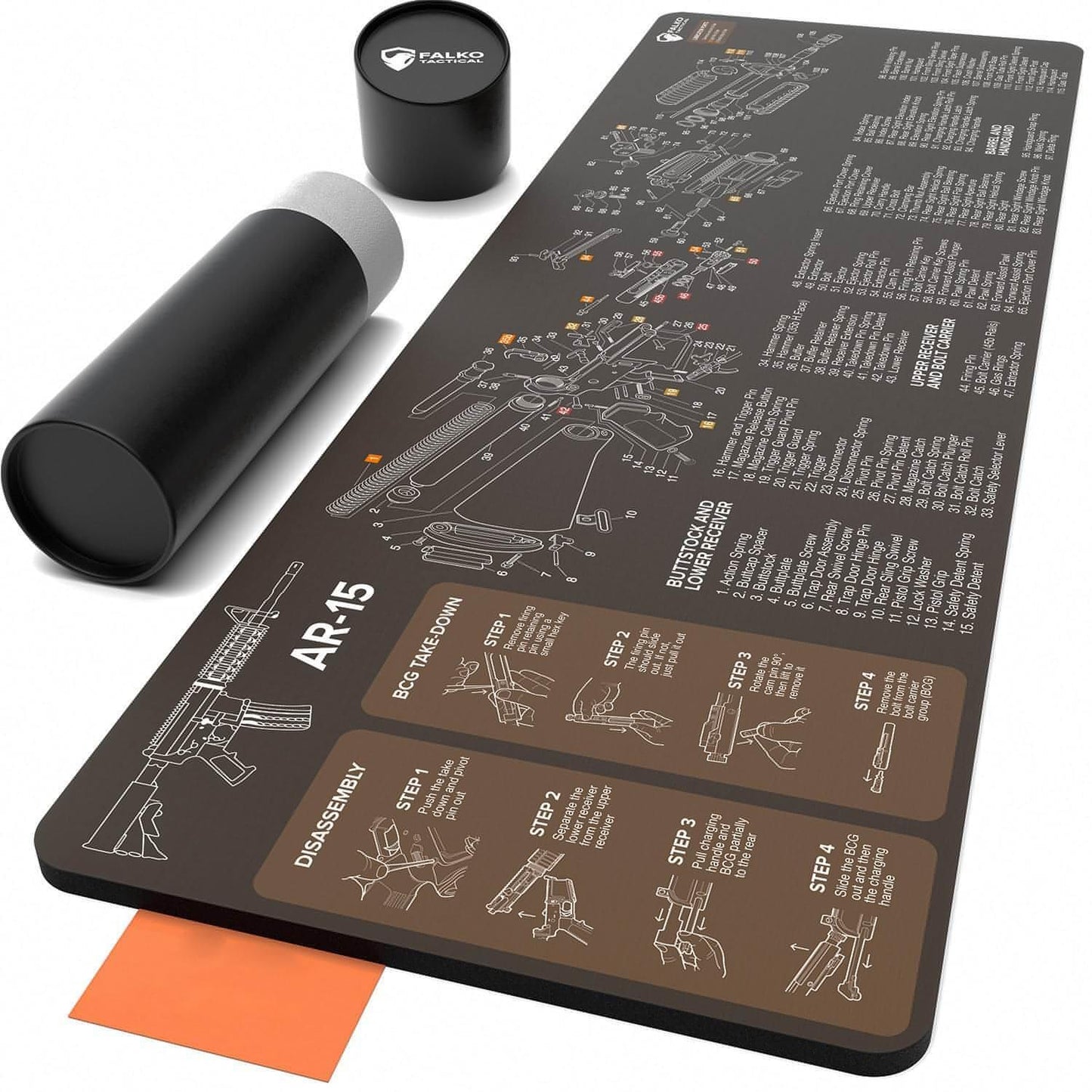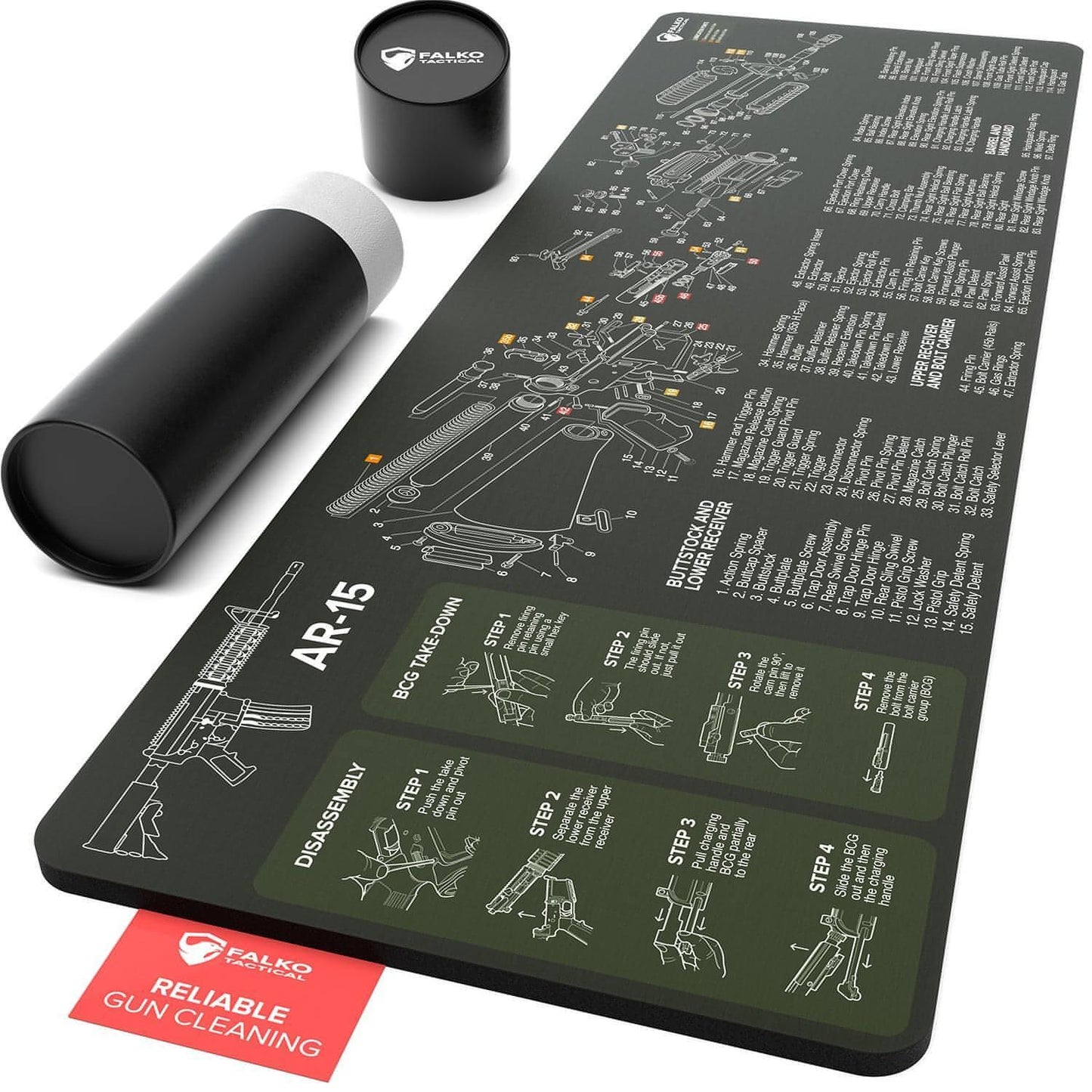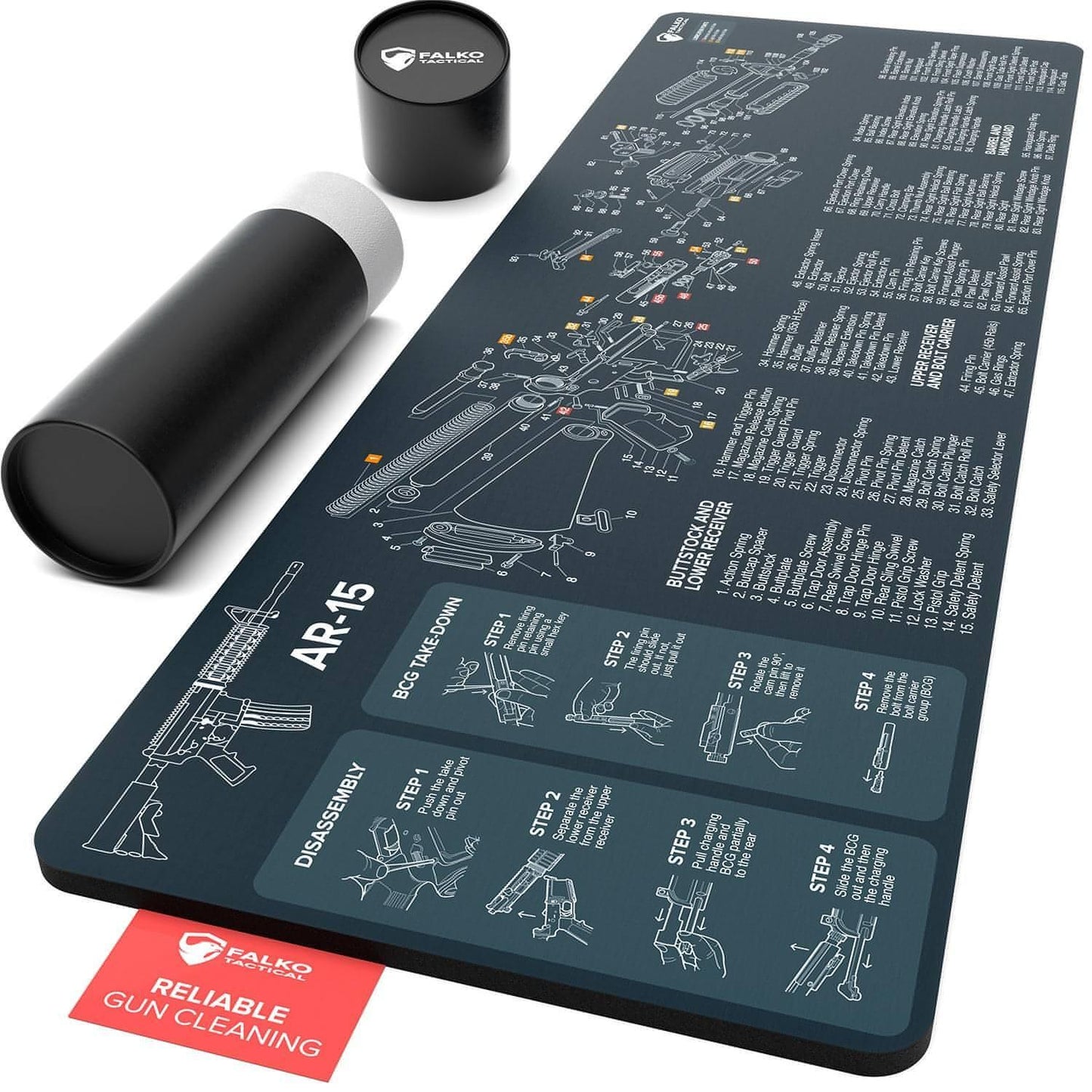 Master the AR-15's nuances without nicking your table
Build, maintain, and upgrade your AR confidently, while making your workspace look badass!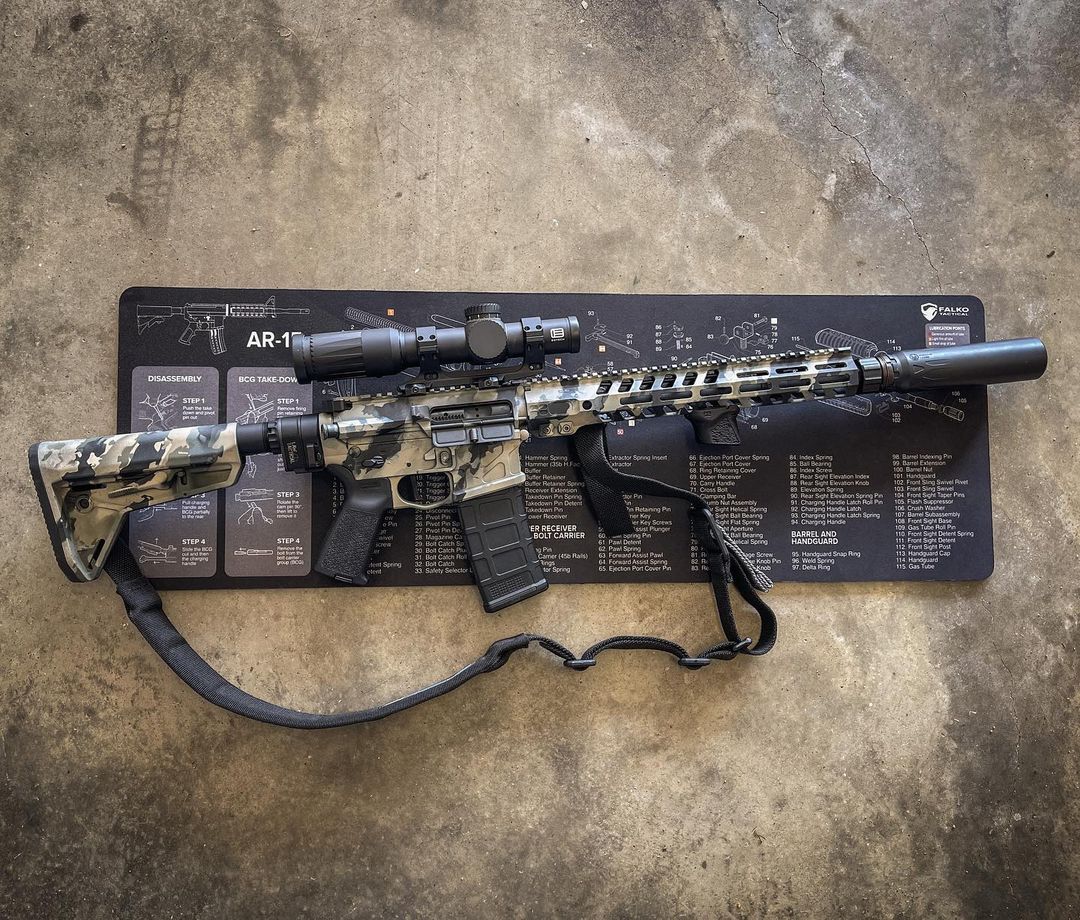 NO MORE NICKED TABLES
Why risk nicking your table with one of those thin mouse pad looking mats? Double down on toughness with our AR-15 mat that's 2x thicker than the rest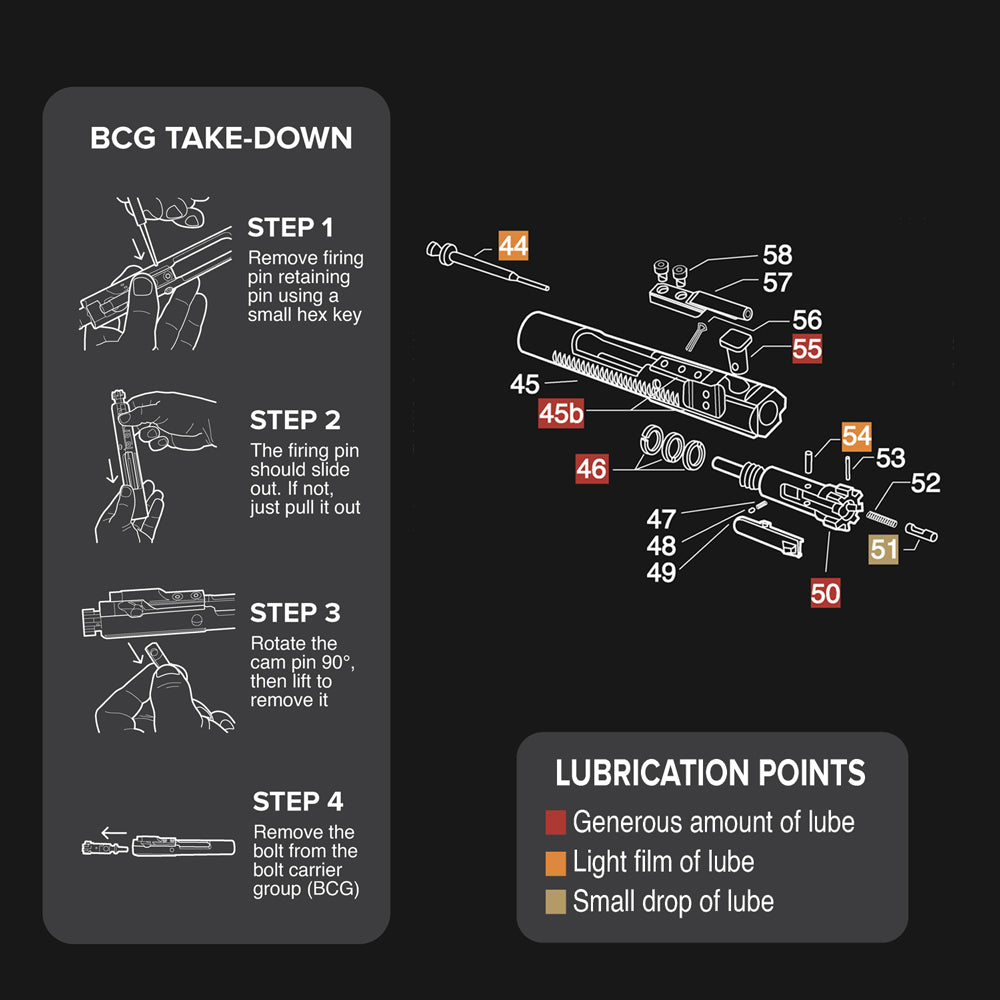 THE MOST ADVANCED DIAGRAM
Having a dead-on accurate AR-15 diagram, step-by-step disassembly, and slick lube points will help you CRUSH your maintenance and building game!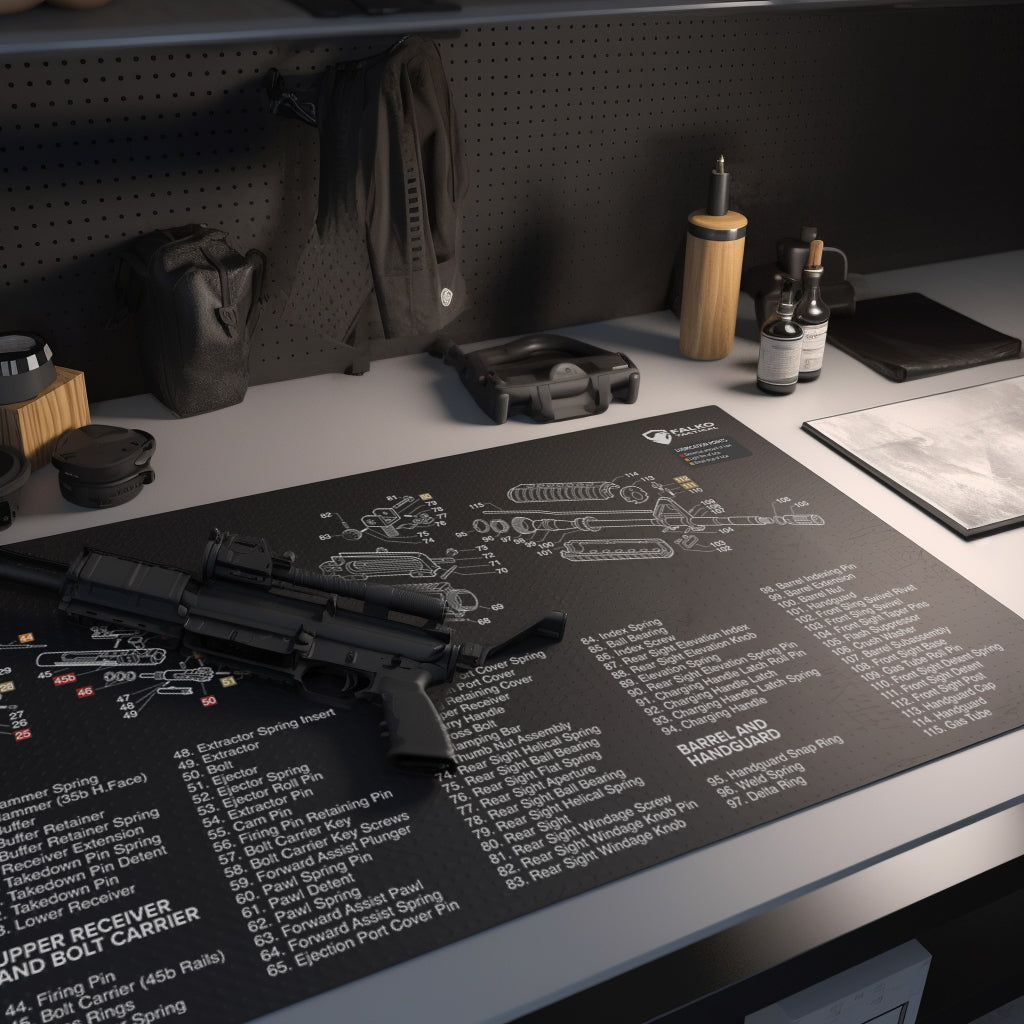 WORKBENCH SWAGGER
Amp up your workbench's badass factor with the 4 epic color choices for your AR-15 builder's mat. Customize, and maintain your gun like a true gunsmith legend
Frequently asked questions
Does this mat lay flat after being rolled up and stored?

You bet it does! Our mats are designed to lay perfectly flat after bein' rolled up and stored. Just unroll it, and it'll be ready for action in no time. That's how we roll at Falko Tactical!
What material is this made out of? Is it treated to make it oil/solvent resistant?

Our mats are made from high-quality rubber with a neoprene layer on top, giving it that perfect combo of durability and flexibility. And yep, you guessed it – neoprene is resistant to oil and solvents, so you can keep your workbench clean while working on your firearms
How do you clean the mat?

To clean the mat after oilin' your gun, all you need to do is grab a piece of paper or cloth and give it a good wipe. It's that simple – no fuss, no mess. Keep that mat lookin' sharp!
Can you put a hot barrel on it?

While our mats are pretty tough, we don't recommend putting a hot barrel directly on it. The heat might damage the mat's surface over time. It's better to let the barrel cool down a bit before placing it on the mat, just to keep everything in tip-top shape